A Quick Guide to Spaces
We'd like to share a quick guide to sharing with Spaces. You'll learn how easy it is to create a new Space, add collaborators, attach files and folders, exchange comments and even share Spaces publicly.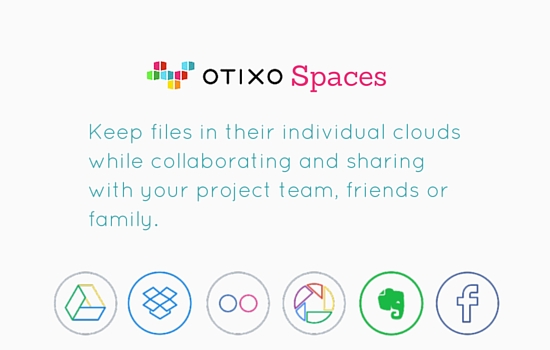 As you can see, Otixo's Spaces makes it easy to work on projects with teams or even do simple things like share photos with family and friends.
You can read more about how Spaces work here, but if you have any questions that aren't covered, please email, tweet or post on our Facebook page.
Thanks for using Otixo!

Team OTIXO