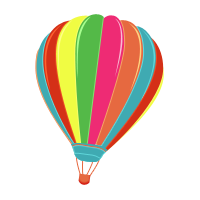 Special Offer for 99 Cents a Month
We invite new and free users to try our Premium account. To sweeten the deal, we're offering a three month Otixo Premium 5 account for just 99 cents a month. To collect this limited offer*, use the coupon code "99CENTS" when upgrading your account to the Premium 5 monthly plan. Upgrade now!
New Features & Functions
Three new features in Otixo make working with folders and files easier than ever. You can now upload files via drag-and-drop, share folders and download folders.
Migrate, clean-up or manage your cloud accounts with ease using our new folder functions. Login today to get started!
Evernote no longer in Beta
Evernote is no longer in Beta. We're sending a hearty thank you for all of the user feedback during our Beta period. Check it out!

Happy Spring,
Team OTIXO
*Coupon code expires April 30, 2015